I walked around central Kyoto, that area is called Gion, especially wanting to stop by a very old street, that is called Hanamikouji street Kennin temple, and Yasui Konpira shrine near Hanamikouji.
When I was walking on Hanamikoji street, I saw some ladies who wore kimonos and Geisha ladies.
This is Hanamikoji street and the KImono ladies who were walking there.
I saw 3 kimono ladies on the first photo is of the entrance of Hanamikouji.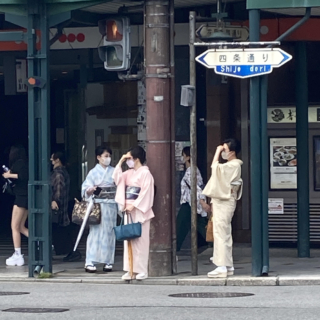 Then there were some kimonos or Yukata ladies on the street.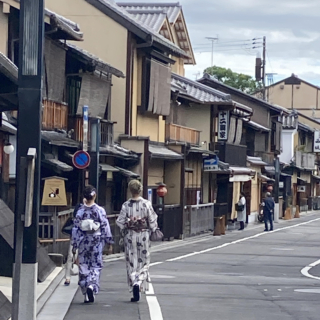 Also, I saw real Geisha who was leaving for her customers on the way.
Even if you stop by this street, you hardly see them. but as my advice to see them, please stop by there around 15:00-16:00, to see them.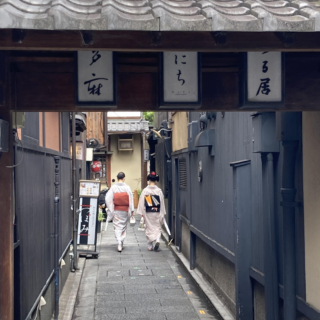 And you walk on Hanamikouji street from north to south, you can see a very famous temple that is called Kennin temple, that has a very big garden and long fences.
This is a north gate, you can see Yukata ladies too.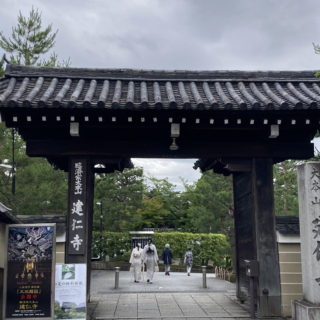 I sell Yukata, if you are interested in Yukata, please stop by my shop?
The most widely known symbol of Japanese traditional Summer outfits, Yukata are light and simple long robes, similar to Kimono in their shape but much more informal and easy to wear. They are usually worn during Japanese Summer events such as Matsuri or Fireworks Festivals.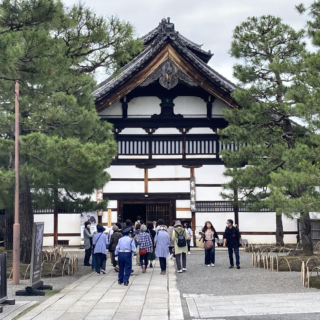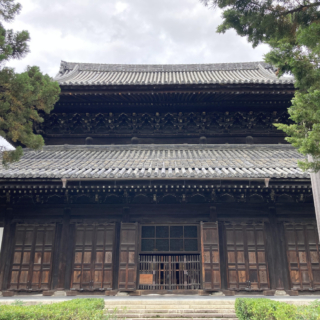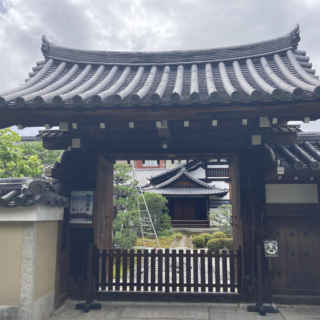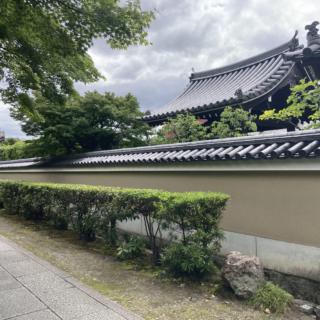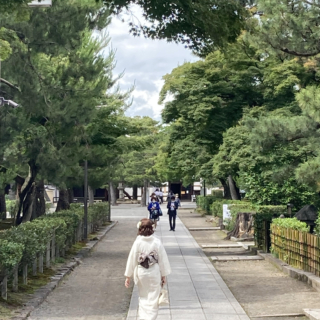 When you pass the long way of the big garden, you can see a south gate.
I saw a priest that is called Jyushoku, he wore his uniform which is called Samue.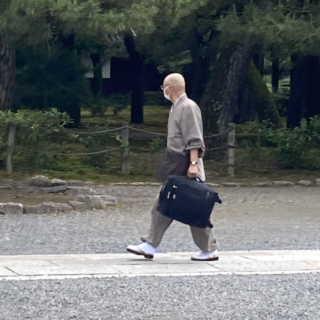 We sell Samue. if you are interested in Samue, please stop by my shop?
Samue is a traditional Japanese work clothing, made of a pair of trousers and a long sleeved jacket. Loose-fitting and resistant, it was originally used by craftsmen and artisan for its remarkable ease of movement, but nowadays is also very appreciated as loungewear, for DIY hobbies or to simply have a walk with a comfortable outfit. Suitable for every season, it's also still used by Buddhist head monks as loungewear when they are in the Temple.
Samue is loose fitting and it's comfortable for every body shape.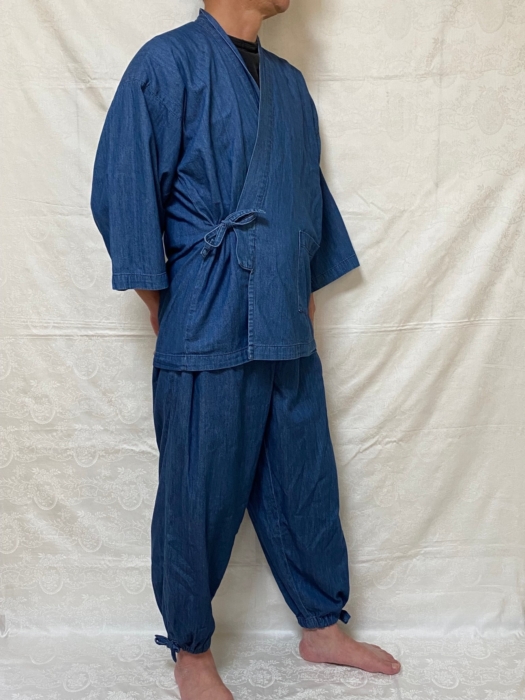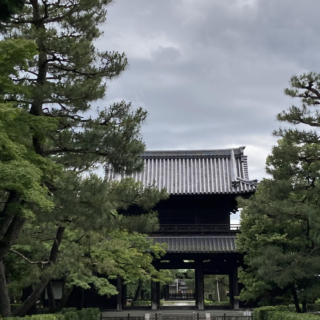 And I went to the very famous matchmaking shrine in Kyoto Japan, near Kennin temple, it took 5 mins from the temple on foot.
You can see Kanji sentence on the gate " 悪縁を切り良縁を結ぶ祈願所"
悪縁 means evil relationships
切り means cut-off
良縁 means good relationships
結ぶ means create
祈願所 means the shrine is to cut-off evil relationships, and create good ones.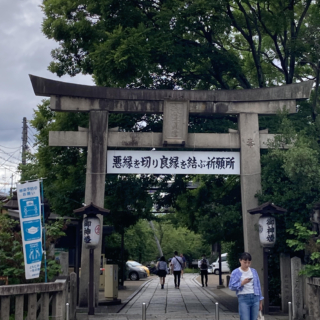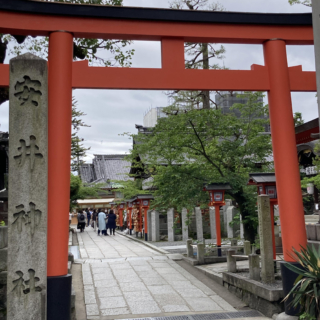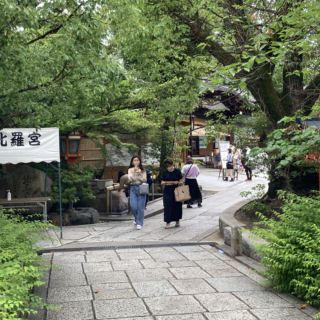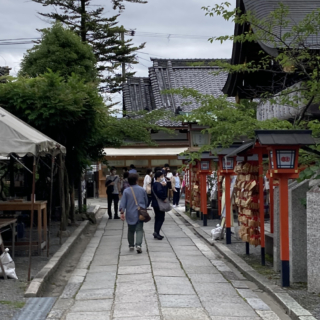 I saw a couple of women praying for something to cut-off evil relationships, and create good ones.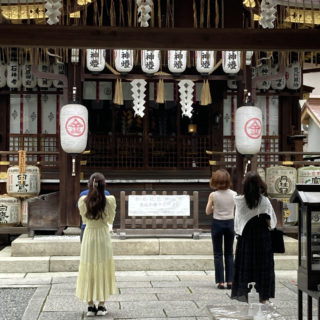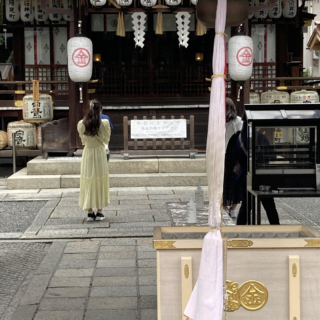 After praying, they write a wish on the paper ( 100JPY ) You buy to cut-off evil relationships, create good ones. and put it on here.