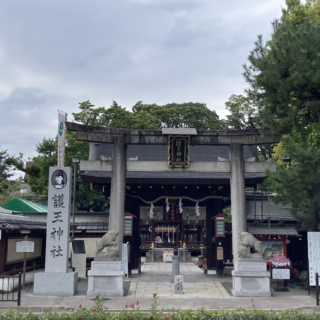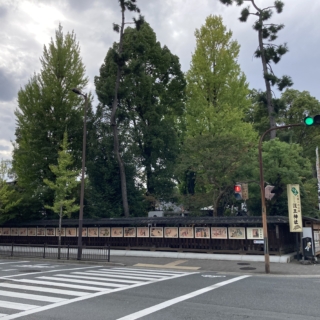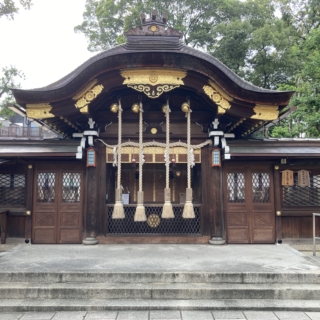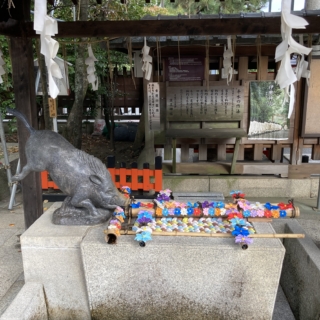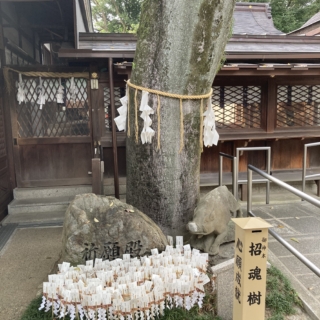 Please touch this boar sculpture and pray for getting over your back, legs, and feet.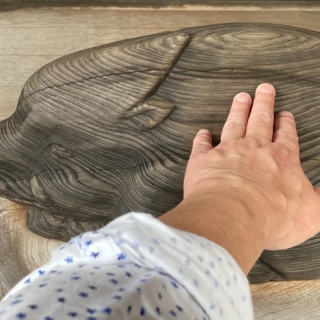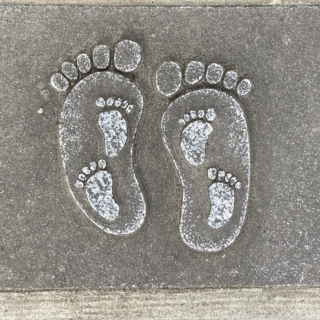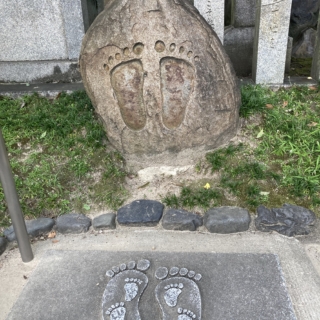 When you stop by Gou shrine, Kyoto palace is in front of this shrine, you can both of them,
and when you stop by here In autumn and winter, why don't you wear Samue? Samue makes you warm.
Samue is a traditional Japanese work clothing, made of a pair of trousers and a long sleeved jacket. Loose-fitting and resistant, it was originally used by craftsmen and artisan for its remarkable ease of movement, but nowadays is also very appreciated as loungewear, for DIY hobbies or to simply have a walk with a comfortable outfit. Suitable for every season, it's also still used by Buddhist head monks as loungewear when they are in the Temple.
Samue is loose fitting and it's comfortable for every body shape.