We eat Ozoni in the morning on 1st Jan.
About Ozoni,
Mochi is eaten to celebrate good health and long life.
We eat Mochi in an Ozoni soup celebrating Japanese New Year.
There are vegetables and mushrooms and so on all you want and Mochi in the Ozoni soup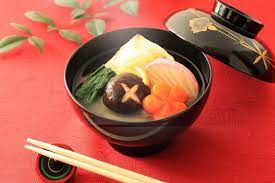 And we eat Osechi from 1st to 3rd Jan.
Osechi is the traditional meal only prepared for New Year.
All of the Ingredients in Osechi are well-meaning
because Osechi is eaten to pray for good health and great harvest for a year.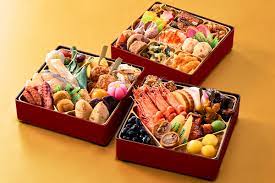 Also, we visit our favorite shrines or temples that are the first visit in that year that are called Hatsumode.
Hatsumode means the first visiting in that year.
I went to Tachiki shrines near my house on 1st Jan.
When you come to any shrines or temples, you have to wash your hands at Chozuya first.
First of all, wash your left hand then wash your right hand and put water on your left hand,
wash inside the mouth with that water on the left hand.
finally, wash left hand again.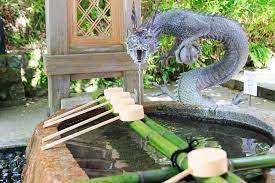 We have the rule for praying in shrines.
put money all you want into the box, basically, that is 10yen or 100yen,
then,
2 bow
2 clap your hands
pray
1 bow.
We had a long line to pray.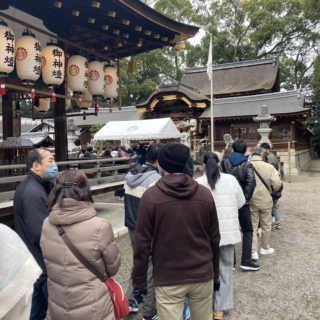 And I saw the big EMA with a tiger there.
Ema is this wooden votive tablet.
Actually, you can write down your wish on the back of the tablet in your mother language.
but the tiger is drawn on it. because there are twelve animal signs used as symbols for each year
and this is the year of the tiger in the Japanese zodiac as this shrine's decoration.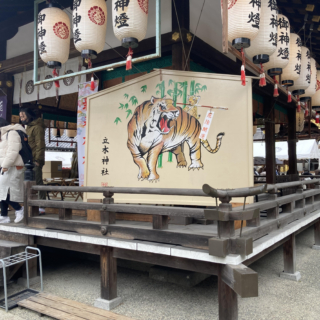 This is the order of twelve animal signs used as symbols below.
also, there is each feature for your character,
If you were born in Rat, your character is quick-witted, clever, charming.
Rat is Quick-witted, clever, charming.
Ox is hard-working, stubborn, serious.
Tiger is ambitious, courageous, moody in 2022
Rabbit is compassionate, sincere.
Dragon is energetic, charismatic, lucky.
Snake is seductive, generous, gregarious.
Horse is self-reliant, free, sharp-witted.
Sheep is creative, thinkers, wanderers.
Monkey is energetic, upbeat, active.
Rooster is practical, resourceful, straightforward.
Dog is loyal, faithful, honest.
Boar is a good-mannered, intelligent, perfectionist.
I love visiting shrines, so I went to the Kiyoshi Kojin shrine in Hyogo prefecture on 3rd Jan too.
There is a long approach to a shrine, and a lot of shops.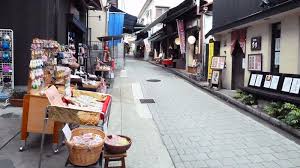 It was very very crowded.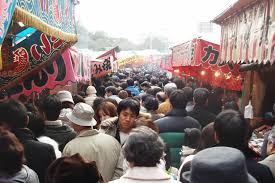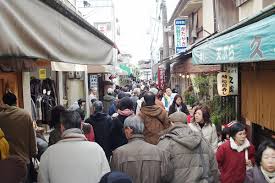 Then, after waled the long approach to a shrine,
there is the Shinto gateway.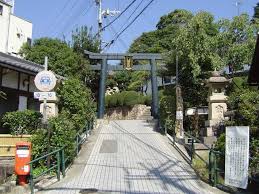 When I passed the gateway, Ithere is a big TOURO.
Touro is a lantern made of stone.
you can compare it with the roof of the house.
the tallis is the same as the roof, it could be 3 or 4m.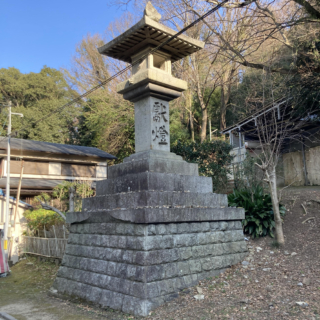 Then I prayed, but it was very crowded.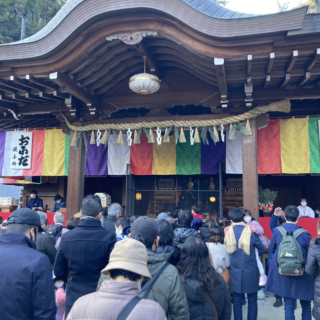 Why don't you wear Yukata, or a Half coat ( Hanten )?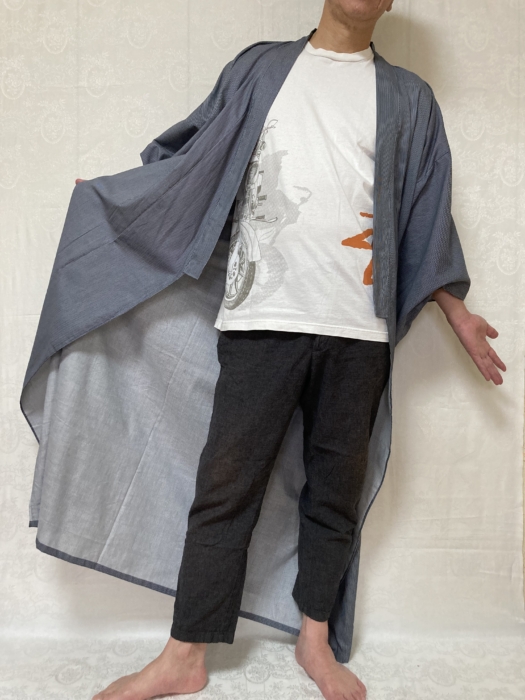 Samue is a traditional Japanese work clothing, made of a pair of trousers and a long-sleeved jacket. Loose-fitting and resistant, it was originally used by craftsmen and artisan for its remarkable ease of movement, but nowadays is also very appreciated as loungewear, for DIY hobbies or to simply have a walk with a comfortable outfit. Suitable for every season, it's also still used by Buddhist head monks as loungewear when they are in the Temple.
Samue is loose fitting and it's comfortable for every body shape.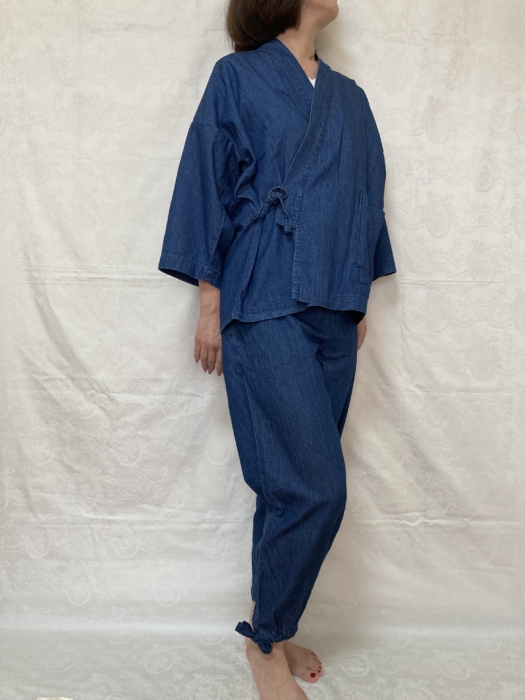 Hanten was originally a traditional half coat, a kind of everyday jacket worn by townspeople in medieval times of Japan that is Edo Period.
Needless to say, Hanten is still worn in modern-day Japan, often as casual wear for home or outdoor activities.
IN NY and London, wearing Japanese traditional clothing ( Samue, Jinbei, Yukata, and so on )which become a boom now.
Half coat is loose fitting and it's comfortable for every body shape.