I went to Douso Shrine for Couples near Kyoto station, APA Hotel Kyoto Ekimae, and Rihga Royal Hotel Kyoto,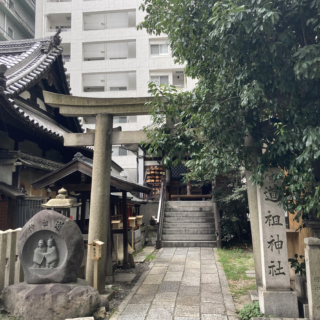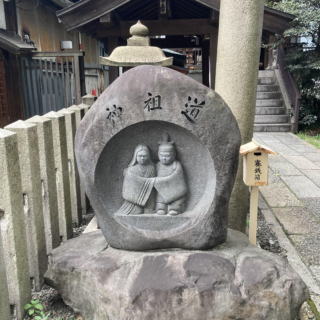 Dosojin is shrine erected at crossroads and borders of villages to prevent evil spirits from coming from outside the village and to protect the safety of traffic and movement. This shrine was relocated during the era of Hideyoshi Toyotomi, but it was originally a shrine with a long history. The two deities enshrined here are Sarutahiko no Mikoto, the god of travel, and Amanouzume no Mikoto, the god of performing arts. They are also believed to be gods. There are various poses for this so-called "Soutai Dosojin", but in front of this gate, there is a stone statue of a man and a woman in Heian period clothes holding hands and cuddling up. It's a very small shrine that stands between buildings near Kyoto Station, but that's why the two of them look so happy and friendly, and passers-by smile involuntarily. If you visit a small and quiet shrine with your partner, you will not only be blessed with a wish for a good match, but you will also have the benefit of having a long-lasting relationship with your spouse.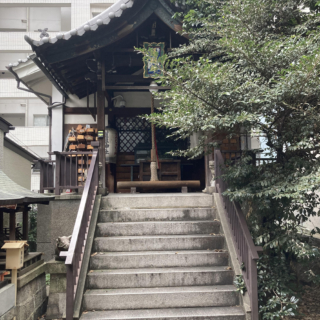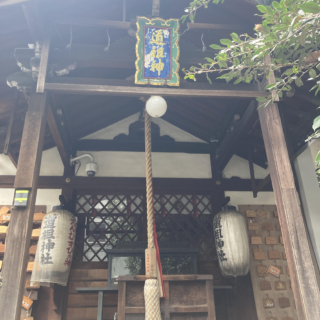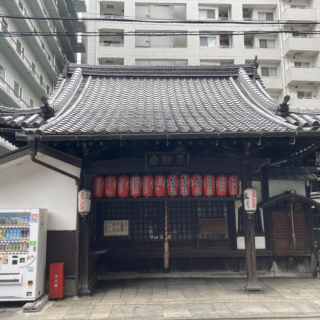 Would you like to stop by Souji shrine near Kyoto station, Apa Hotel Kyoto Ekimae, and Rihga royal hotel to pray
for keeping good relations with the couple who wearing Yukata?