The New Year, which is the new year, is a time when you feel refreshed every year.
New Year's is an important event for Japanese people, such as setting up a kadomatsu, decorating Kagami mochi, eating Osechi dishes and Ozoni,
to welcome the old god.
About Kagami Mochi,
Sticky-Rice Cakes called Mochi are made of glutinous rice pounded into paste and molded into shape.
As you see in this picture below, two -round piled-up rice cakes.
It's a Japanese tradition to decorate Kagami-mochi on the Shinto altar and Buddhist altar in our house in the new year.
And you can see the Kagami-mochi is tied by a ribbon.
The ribbon is made from Mizuhiki.
About Mizuhiki.The tradition is said to have originated in the early 7th century when Ono no Imoko, who was an official envoy to China, returned from a mission getting gifts wrapped with hemp strings dyed red and white.
Thereafter, tying gifts with red and white cord became a fad, spreading mostly among court nobles.
Mizuhiki is made from long thin strips of washi paper tightly twisted into thin "koyori" strings.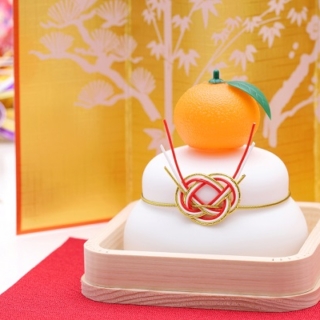 Would you like to use Mizuhiki earrings and a necless?
name-stamp.com
About Osechi dishes.
Osechi is the traditional meal only prepared for New Year.
All of the Ingredients in Osechi are well-meaning
because Osechi is eaten to pray for good health and great harvest for a year.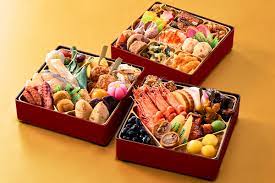 About Ozoni,
Mochi is eaten to celebrate good health and long life.
We eat Mochi in an Ozoni soup celebrating Japanese New Year.
There are vegetables and mushrooms and so on all you want and Mochi in the Ozoni soup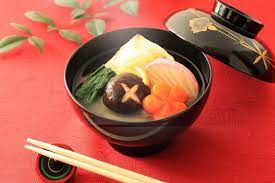 Then,
One of such brilliant New Year's customs is the "New Year's greetings", where people who are indebted to us are asked to say hello to the New Year.
Unlike year-end gifts, at the beginning of the year, you bring a souvenir (New Year's greetings) that is called Onenga
and go directly to the other party's house to greet you.
About Furoshiki,
Furoshiki is a traditional Japanese square cloth, for wrapping items, such as gifts and presents, or transporting them. It's also usable as it is, as the tablecloth, sofa decoration, etc., or can be folded and tied to create fashionable eco-bags. Versatile, convenient, and reusable, this Japanese ancient tradition perfectly matches nowadays needs for a more ecologic and waste-free way of creating bags and wrappings.
In this video, you will find simple instructions on how to tie a Furoshiki to create a bag or a wine bottle case.
We warp Onenga by Furoshiki and bring it.
As Onenga, we buy a Japanese sweet.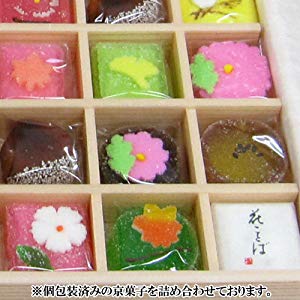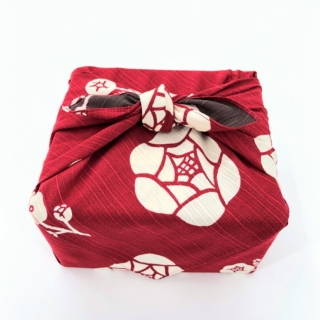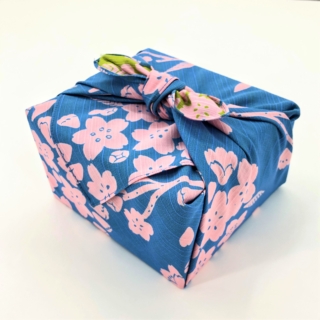 Would you like to use Furoshiki?
name-stamp.com
Originally, it was said that they brought offerings to the old gods of their homes,
but now it has become established that the New Year's greetings are given to relatives, neighbors, and companies
such as customers and business partners. Basically, the beginning of the year is done in Matsunouchi (until January 7th),
but there are some areas where it is until January 15th, and it seems that customs differ depending on the region.
Also, since many families go to New Year's Day for the first time or gather together with their relatives,
it is common to avoid New Year's Day when visiting friends and neighbors during the New Year holidays.
Also, in a company, it is normal to do it from the beginning of the workaround on January 4th to around the 15th.
When visiting a business partner, it is good manners to tell the other party when to visit.
However, it is expected that greetings from other companies will continue, so be careful not to let the other party take time,
and it is smart to excuse yourself as soon as you finish the greeting.